Learn From the Experts
Doctors for America invites members and the public to listen to health policy experts and policymakers on current issues facing our health care system. Sign up for Doctors for America e-mails to be updated when the next call is scheduled.  
---
Taking Social Media to the Next Level: July 17th (Wednesday) – 9:00 pm EST
Co-hosted by Power/Thru Consulting
How to be more effective on social media 
---
Op-Ed Training: June 26th (Wednesday) – 9:00 pm EST 
Co-hosted by Families USA webinar
Learn the ABCs on how to write an effective eye-catching Op-Ed and get it published

Click to view our Webinar
---
Prescription Drug Affordability
 Across the political spectrum and all across the country, our patients are telling Congress, "Do something about the high cost of prescription drugs!" Momentum toward real action is building in Washington, D.C.
Policymakers on both sides of the aisle have proposed solutions, but the pharmaceutical industry lobby is blocking these ideas from becoming a reality.
We need to join our patients in asking for real change. As physicians, we witness the struggles our patients face trying to pay for the lifesaving drugs they need. We have an opportunity this summer to make a difference.
Featured speakers include:
Justin Mendoza is the State Partnerships Manager at Families USA. He also work on Families USA's drug pricing projects, where he provides strategic guidance and expertise on prescription drug pricing polices, and co-ordinates a monthly organizing table connecting organizations working to mobilize for lower drug prices.
Afton Cissell serves as Senior Counsel to Congressman Lloyd Doggett, Chairman of the House Ways & Means Health Subcommittee. In her current role, Afton oversees the House Affordable Prescription Drug Task Force and the health subcommittee's work. She was previously a Staff Attorney with the National Health Law Program. Afton received her J.D. from Harvard Law School and B.S. from New York University.
Aaron Kesselheim, MD JD MPH, is Assoc. Professor of Medicine at Harvard Medical School and a faculty member in the Division of Pharmacoepidemiology and Pharmacoeconomics in the Dept. of Medicine at Brigham and Women's Hospital. Dr. Kesselheim created and leads the Program on Regulation, Therapeutics, And Law (PORTAL), a research core focusing on intersections among prescription drugs and medical devices, patient health outcomes, and regulatory practices and the law.
---
Physicians for Criminal Justice Reform: An Ethical Perspective

---
Adolescent Substance Use Prevention
---
EXPERT CALLS AND WEBINARS 
Gun Violence Prevention
March 26, 2018
DFA is committed to addressing the issue of gun violence prevention. The March for Our Lives events across the country showed the incredible passion our physicians, medical students, and allies in public health have for addressing the issue of gun violence. 
Experts Jeffrey Swanson PhD, Amy Barnhorst MD, and DFA Senior Advisor Harold Pollack PhD discuss the epidemiology of mental health and gun violence, and dilemmas facing front-line medical and mental health providers seeking to prevent suicides and homicides. Panelists also discuss prominent proposals such as gun violence restraining orders.
A recording of the call is available here.
---
EXPERT CALLS AND WEBINARS 
Open Enrollment 2017

October 17, 2017
The fifth ACA open enrollment is coming to a start, but with the Administration engaging in sabotage physicians will play a role in ensuring our patients remain covered. Doctors for America held a guest expert call October 17th, 2017 with former CMS Communications Director Lori Lodes, Erin Hemlin of Young Invincibles, and DFA Senior Advisor Harold Pollack. Our guests discussed how advocates can help fill the gap left by the Administration and help Americans get covered. 
A recording of the call is available here.
---
What's Next for the ACA?
August 30, 2017

Doctors for America hosted a guest expert call on August 30,2017 with former CMS Administrator Andy Slavitt and DFA Senior Advisor Harold Pollack to discuss what's next for the Affordable Care Act. Andy Slavitt has risen to be one of the foremost experts in national health policy. The conversation focused on repeal efforts, administrative actions and opportunities for bipartisan efforts to improve the law. 
A recording of the call is available here.
Featuring former CMS Administrator Andy Slavitt 
and Hosted by DFA Senior Advisor Harold Pollack
---
Food As Health Web Talk
May 30, 2017
Doctors must lead the charge in addressing major barriers to our patients' health -- one of which is food insecurity. Many of our patients struggle with food insecurity, though often don't share this struggle with their health care provider. Understanding patients' food access situations and supporting them with connections to nutritious food can be an important part of your treatment plan to prevent or manage illness. That is why Doctors for America's Food As Health Team, led by Rita Nguyen, Isabel Chen and Rebecca Parad, held a web talk with leading experts in food insecurity and advocacy. 
A recording is available here.
Deborah A. Frank MD
Deborah A. Frank serves as Boston University School of Medicine professor of Pediatrics; director, Grow Clinic for Children at Boston Medical Center (BMC); and founder and principal investigator of Children's HealthWatch, a network of pediatric and public health researchers working to improve child health. A highly respected national authority, she has testified before both the United States and Massachusetts legislatures on the growing national problem of hunger and its effects on children. Dr. Frank also leads research funded by the National Institute on Drug Abuse on the effects of intrauterine exposure to cocaine and other substances on children's long term development. She advocates at hearings and in the media against criminalizing addicted mothers or stigmatizing their children.
Dr. Frank has served on numerous committees and advisory boards including the Mayor's Hunger Commission, the Massachusetts Child Hunger Initiative and the Physicians Task Force on Childhood Hunger in Massachusetts. She has received awards in recognition for her work including the 2004 Standing Ovation Award, Massachusetts Human Services Coalition; 2007 Woman of Valor Award, Jewish Funds for Justice; 2008 Woman of Justice Award, Boston Lawyer's Weekly, and more recently in 2010 Dr. Frank received the Massachusetts Health Council Outstanding Leadership Award and the Physician Advocacy Merit Award from the Institute on Medicine as a Profession at Columbia University. Dr. Frank is the author of more than 50 papers and articles.
Hilary Seligman, MD, MAS
Hilary Seligman, MD, MAS is Associate Professor in Residence at the University of California San Francisco with a primary appointment in the Division of General Internal Medicine and a secondary appointment in the Department of Epidemiology and Biostatistics. She is also Core Faculty for UCSF's Center for Vulnerable Populations at San Francisco General Hospital, the city's public hospital. As a general internist, Dr. Seligman treats outpatients and inpatients at San Francisco General Hospital.

As a researcher, Dr. Seligman's work focuses on the intersection between food insecurity in the US and health, particularly the prevention and management of chronic disease. Food insecurity refers to going hungry, or being at risk of going hungry, because of the inability to afford food. As one of the nation's foremost experts on the health implications of food insecurity, Dr. Seligman uses a combination of community-based, clinic-based, and epidemiologic studies to understand the tight connections between food insecurity and ill health, and to develop and test interventions designed to improve health by increasing food access and affordability. Her research has appeared in New England Journal of Medicine, Health Affairs, Archives of Internal Medicine, and Journal of Nutrition, among others. She regularly speaks about the public health implications of food insecurity to local, regional, and national audiences. Her policy and advocacy expertise focus on federal nutrition programs (such as the Supplemental Nutrition Assistance Program, formerly known as Food Stamps), food affordability and access, and income-related drivers of food choice.

Dr. Seligman also serves on the Board of Directors for California Food Policy Advocates and the San Francisco-Marin Food Bank. She serves on the Food Security Task Force for the City and County of San Francisco.
Rita Nguyen, MD, Food As Health Moderator
Dr. Nguyen is a San Francisco Bay Area native whose interests are founded on a desire to unite the humanitarian promise of medicine with the pursuit of social justice. Her public service work has been primarily community-based and focused on addressing inequities faced by underserved communities. In terms of addressing healthcare access, Dr. Nguyen helped found Pacific Free Clinic, a Stanford-affiliated, student-run free clinic on the east side of San Jose. Her work has also encompassed physician advocacy and health policy. As a Doctors for America State Director, she led physician advocates in the greater Boston area to champion reforms that would create a better healthcare system for all, especially the most vulnerable segments of society.

At Zuckerberg San Francisco General Hospital (ZSFG), her main extra-clinical interests lie in transition in care, food environments, and physician advocacy. As Medical Director of Healthy Food Initiatives at ZSFG, she spearheaded several projects that emphasizes the importance of food and health including creating Food Pharmacies where patients can fill prescriptions for healthy diets written by their providers and a transitional meal program that partners with Project Open Hand to deliver medically tailored meals to patients discharged from ZSFG with heart failure. As an Assistant Health Officer and Chronic Disease Physician Specialist for the San Francisco Department of Public Health, she supports chronic disease and cancer prevention efforts for the City and County of San Francisco. 
FEEDING AMERICA, Co-Sponsor of Food As Health Campaign
Feeding America aims to feed America's hungry through a nationwide network of member food banks and engage our country in the fight to end hunger. It is the nation's largest domestic hunger-relief organization—a powerful and efficient network of 200 food banks across the country. As food insecurity rates hold steady at the highest levels ever, the Feeding America network of food banks has risen to meet the need. Feeding America feeds 46 million people at risk of hunger, including 12 million children and 7 million seniors. 
---
Presentation on physician wellness & The Sleep Revolution with Arianna Huffington
August 3, 2016
As doctors and medical students and advocates, it can feel like there's never enough time to do all the things we want to do. Especially in times like these, it's incredibly important for us to take care of ourselves so we can take care of others.
As part of our continued focus on wellness, which began at our most recent conference, we held a conversation on sleep with sleep expert, and the author of The Sleep Revolution, Arianna Huffington.
Arianna Huffington
Arianna is the co-founder, president, and editor-in-chief of the Huffington Post Media Group, and author of The Sleep Revolution.
Mona Mangat, MD
Mona is an allergist-immunologist and the Chair of Doctors for America
And
Sonia Vishin Compton, MD
Sonia is a practicing pulmonologist in Louisville Kentucky and is Board Certified in Pulmonary & Critical Care medicine.
---
Lobby Visits 101: How to Tell Congress What You Think 
It turns out that meetings are how members of Congress learn what's on the minds of the people they represent. It's how we help shape their thinking on the issues that matter to us - whether we typically agree or disagree with their positions. In fact, Doctors for America members have changed their members of Congress's minds and even their votes on key issues by meeting with them and building a relationship with them.
Take a few minutes to watch this training to learn the most effective tactics to use in meetings with your elected officials. Then review this handout on how to conduct a meeting.
---
Drug Pricing: Value, Affordability, and Advocacy
Doctors for America hosted a webtalk with leading experts discussing one of the top issues identified by DFA members and the general public – high drug prices. 

Click here for a recording of the session.
Hosted by DFA Senior Advisor Harold Pollack
Special Guests:
Aaron Kesselheim is a physician, lawyer, and a leading health-policy researcher at Harvard Medical School. His work focuses on intellectual property, policies on prescription drugs, regulatory approval, costs, availability, and use.
Rena M. Conti, PhD is an expert on the financing, regulation and organization of medical care, with an emphasis on biopharmaceutical markets and oncology practice. She is an Assistant Professor of Health Policy in the Department of Pediatrics, section of hematology/oncology, and the Department of Health Studies at the University of Chicago School of Medicine.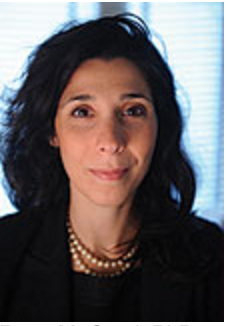 DFA Leaders:
Bruce Rector is a physician, lecturer on pharmaceutical policy and consultant to life science companies. He is a Co-leader of the DFA DrugPricing & Value campaign.
Justin Lowenthal an MD/PhD student at Johns Hopkins, a biomedical engineer, and a bioethicist with expertise in ethical issues at the intersection of emerging therapeutic technologies and health care systems.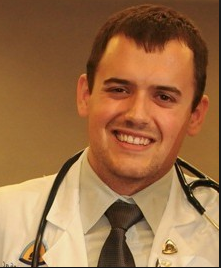 ---
Unleashing Research to Prevent Gun Violence
DFA Senior Advisor and University of Chicago professor Harold Pollack talks with with Daniel Webster, one of the nation's leading gun violence researchers. They discussed that the CDC has been unable to conduct substantive research on gun violence due to an effective ban put in place by Congress and a lack of dedicated funding.  
A full audio recording of the call is available here.
Featuring leading gun violence researcher Daniel Webster
and hosted by DFA Senior Advisor Harold Pollack
---
Health reform after King with Professor Timothy Jost and Henry Aaron
DFA Senior Advisor and University of Chicago professor Harold Pollack talks with two of the Nation's leading experts on health reform: Professor Timothy Jost, and Henry Aaron of the Brookings Institution. They discussed the implications of the King v. Burwell victory and the future challenges and strategies for improving the Nation's health care.
A full audio recording of the call is available here.
Guest Speakers:
Timothy Jost
Timothy Jost holds the Robert L. Willett Family Professorship of Law at the Washington and Lee University School of Law. He is a co-author of a casebook,Health Law, used widely throughout the United States in teaching health law, and of a treatise and hornbook by the same name. He is also the author of HealthCare Coverage Determinations: An International Comparative Study; Disentitlement? The Threats Facing our Public Health Care Programs and a Rights-Based Response; and Readings in Comparative Health Law and Bioethics, the second edition of which appeared this spring. He has also written numerous articles and book chapters on health care regulation and comparative health law and policy, and has lectured on health law topics throughout the world. His most recent book is Health Care at Risk: A Critique of the Consumer-Driven Movement, which was published by Duke University Press in 2007.
Henry J. Aaron
Henry J. Aaron is currently the Bruce and Virginia MacLaury Senior Fellow in the Economic Studies program at the Brookings Institution. From 1990 through 1996 he was the director of the Economic Studies program.  He is a member of the Institute of Medicine, the American Academy of Arts and Sciences, the advisory committee of the Stanford Institute for Economic Policy Research, and the visiting committee of the Harvard Medical School. He is a member of the board of directors of the Center on Budget and Policy Priorities. He was a founding member, vice president, and chair of the board of the National Academy of Social Insurance. He has been vice president and member of the executive committee of the American Economic Association and was president of the Association of Public Policy and Management. He has been a member of the boards of directors of the College Retirement Equity Fund and Georgetown University. 
---
 JANUARY, 2013 - Gun Policy After Newtown
with Professor David Hemenway 
On Tuesday, January 22, Harvard public health researcher David Hemenway participated in a special Doctors for America "Ask the experts" policy call to share his insights on President Obama's gun violence prevention plan and other matters in health policy.
David Hemenway, Ph.D., is Director of the Harvard Injury Control Research Center.  He has won ten teaching awards at Harvard School of Public Health. He has written widely on injury prevention, including articles on firearms, violence, suicide, child abuse, motor vehicle crashes, fires, falls and fractures.  He headed the pilot for the National Violent Death Reporting System, which provides detailed and comparable information on suicide and homicide.
Dr. Hemenway has written numerous books and peer-review articles. His book, Private Guns Public Health(2006) describes the public health approach to reducing firearm violence, and summarized the scientific studies on the firearms and health. While You Were Sleeping: Success Stories in Injury and Violence Prevention (2009) describes more than sixty successes, and over thirty heroes who have made the world safer. 
JULY, 2012 - Supreme Court Decision: What It Means and What's Ahead for Health Reform 
Harold Pollack hosts an all-star team of policy experts - Henry Aaron, Jonathan Gruber, Timothy Jost, Mark Peterson - who share their insights and reactions to the Supreme Court decision upholding the Affordable Care Act.
Henry Aaron is the Bruce and Virginia MacLaury Senior Fellow at the Brookings Institution. He has served as Assistant Secretary for Planning and Evaluation at the Department of Health, Education, and Welfare. He is a member of the Institute of Medicine and the American Academy of Arts and Sciences. He has been vice president and member of the executive committee of the American Economic Association and was president of the Association of Public Policy and Management.
Jonathan Gruber is Professor of Economics at MIT. A member of the Institute of Medicine, he was awarded the American Society of Health Economists Inaugural Medal for the Best Health Economist in the Nation aged 40 and under. Dr. Gruber was a principal architect of the Massachusetts health reform ("Romneycare") and later the Affordable Care Act.
Timothy S. Jost holds the Robert L. Willett Family Professorship of Law at the Washington and Lee University School of Law. A regular contributor to the Health Affairs blog and an elected member of the Institute of Medicine, he is the author of numerous books and articles regarding legal and implementation issues in health reform.
Mark Peterson is Professor of Public Policy, Political Science, and Law at UCLA. He is a founding team member of the UCLA-based multidisciplinary Blue Sky Health Initiative to transform the U.S. health and health care system, which has helped advise Congress on the inclusion of disease prevention and health promotion strategies in the current health care reform legislation.  Previously, as an American Political Science Association Congressional Fellow, he served as a Legislative Assistant for Health Policy in the Office of U.S. Senator Tom Daschle.  During 2000-2003 he was on the Study Panel on Medicare and Markets organized by the National Academy of Social Insurance.
APRIL 2012 - DEFENDING HEALTH REFORM: THE VIEW FROM THE POLITICAL TRENCHES
with U.S. Representative Jan Schakowsky of Illinois
Jan Schakowsky was elected to represent Illinois' 9th Congressional District in 1998, after serving for 8 years in the Illinois General Assembly. She is in her 7th term, serving in the House Democratic leadership as a Chief Deputy Whip and as a member of the Steering and Policy Committee. She is member of the Energy and Commerce Committee and the House Permanent Select Committee on Intelligence where she is Ranking Democrat on the Oversight Subcommittee.
For decades, she identified her top priority as winning affordable, quality health care for all Americans. In 2009 and 2010, she played a leadership role in writing and passing the historic Patient Protection and Affordable Care Act that finally established health care as a right and not a privilege in the United States.  
FEBRUARY 2012 - DIABETES AND HEALTH REFORM
with Dr. Elbert Huang, MD of the University of Chicago
Elbert Huang is associate professor of medicine, research associate of the Center on Demography and Economics of Aging, and associate director of the Chicago Center for Diabetes Translation Research at the University of Chicago. From 2010-11, he served as a senior advisor in the Office of the Assistant Secretary for Planning and Evaluation, Department of Health and Human Services. 
Huang is a general internist who studies clinical and health care policy issues at the intersection of diabetes, aging and health economics. His main research focus is in the area of medical decision-making for elderly patients with type 2 diabetes, in which uncertainty exists regarding how to best individualize diabetes treatments based on clinical parameters and patient preferences. Over the past decade, Huang has established one of the most active research programs in geriatric diabetes in the country. Huang is principal investigator with Andrew Karter from Kaiser Permanente of the NIH-sponsored Diabetes and Aging Study.
Apart from his work in geriatric diabetes, Huang also has performed other seminal translational diabetes research in the area of cost-effectiveness analysis. He performed the economic analyses of the Health Resources and Services Administration's Health Disparities Collaboratives initiative of diabetes quality improvement in community health centers that serve the indigent. With this one study, he performed one of the first business case analyses from the perspective of the community health center, as well as one of the first societal cost-effectiveness analyses of a quality improvement initiative. 
DECEMBER 2011 - MALPRACTICE: INTERSECTIONS WITH QUALITY AND SAFETY
with Allen Kachalia MD JD of Harvard Medical School and School of Public Health
Are malpractice caps enough? Do medical courts work? Is it better to disclose or not to disclose medical errors? How does defensive medicine affect quality and safety of care?  
Allen Kachalia is faculty member in the Department of Medicine at Brigham and Women's Hospital and Harvard Medical School in Boston, Massachusetts. Currently, he is clinically active as an academic hospitalist, regularly teaching and attending on the hospital wards with medical students and residents. He is also the Associate Chief Quality Officer for Brigham & Women's Hospital, with his administrative activities focusing on the quality and safety of patient care in the hospital and outpatient settings.
NOVEMBER 2011 - HEALTH REFORM AND THE SUPREME COURT
with Jeffrey Toobin of CNN/New Yorker
Jeffrey Toobin writes about legal affairs for the New Yorker. He is also the senior legal analyst for CNN. As described here, Toobin has written Profiles of the Supreme Court justices Stephen Breyer, Anthony Kennedy, Clarence Thomas, and Chief Justice John G. Roberts, as well as articles on many other subjects. In 2000, he received an Emmy Award for his coverage of the Eliàn Gonzàlez case. His most recent book, "The Nine: Inside the Secret World of the Supreme Court," was published in 2007. Mr. Toobin served as an Assistant United States Attorney in Brooklyn, New York. He also served as an associate counsel in the Office of Independent Counsel Lawrence E. Walsh.
OCTOBER 3, 2011 - HEALTH REFORM FROM ROMNEY TO OBAMA
with Jonathan Gruber of MIT
Dr. Jonathan Gruber is a Professor of Economics at the Massachusetts Institute of Technology, where he has taught since 1992.  He is also the Director of the Health Care Program at the National Bureau of Economic Research, where he is a Research Associate. He received his B.S. in Economics from MIT, and his Ph.D. in Economics from Harvard.  Dr. Gruber was elected to the Institute of Medicine in 2005, and in 2006 he received the American Society of Health Economists Inaugural Medal for the best health economist in the nation aged 40 and under.  During the 1997-1998 academic year, he was Deputy Assistant Secretary for Economic Policy at the Treasury Department. He was a key architect of Massachusetts' ambitious health reform effort, and in 2006 became an inaugural member of the Health Connector Board, the main implementing body for that effort.  During the 2008 he was a consultant to the Clinton, Edwards and Obama Presidential campaigns and was called by the Washington Post, "possibly the [Democratic] party's most influential health-care expert." Dr. Gruber is also the author of a forthcoming graphic novel that seeks to explain the 2010 health reform.
SEPTEMBER 12, 2011 - HOW TO LOWER HEALTH CARE COSTS
with Dr. Zeke Emanuel
Dr. Zeke Emanuel, former special assistant on health policy to the White House, helped craft the Affordable Care Act.  In the Affordable Care Act, there are provisions that attempt to lower health care costs without reducing access to quality care.  Dr. Emanuel joined our monthly policy call to discuss how we can work together to implement reforms that will address the real cost drivers in health care.  (Note: no recording available for this call.)
AUGUST 2011 - HOW MEDICARE WORKS AND HOW WE CAN IMPROVE IT 
with Professor Ted Marmor
Dr. Ted Marmor, professor emeritus at the Yale School of Management and Public Policy and the Yale School of Political Science, joined our monthly policy call to discuss the challenge of cost control in Medicare, the promise and perils of proposed changes to Medicare, and cross-national comparisons of national health systems.
JULY 11, 2011 - HOW MEDICAID WORKS AND HOW WE CAN IMPROVE IT 
with Professor Sara Rosenbaum of George Washington University
Sara Rosenbaum is a Harold and Jane Hirsh Professor and founding Chair of the Department of Health Policy at The George Washington University School of Public Health and Health Services.  Between 1993 and 1994, Professor Rosenbaum worked for President Clinton, directing the legislative drafting of the Health Security Act and developing the Vaccines for Children program. She has also served on the Presidential Transition Team for President-Elect Obama.  Professor Rosenbaum is a member of CDC's Advisory Committee on Immunization Practice (ACIP) and Director's Advisory Committee. She also serves as a Commissioner on the Medicaid and CHIP Payment and Access Commission, which advises Congress on federal Medicaid and CHIP policy.  During this call, Dr. Rosenbaum discusses Medicaid reimbursement policies and access to care among low-income Americans and how the system can be improved. 
JUNE 6, 2011 - HEALTH REFORMS IMPACT ON REPRODUCTIVE HEALTH SERVICES 
with Adam Sonfield of the Guttmacher Institute
Adam Sonfield, a reproductive health care policy expert,  joined the Guttmacher Institute's Washington, DC office in 1997 and currently serves as a senior public policy associate. Mr. Sonfield's portfolio includes research and policy analysis on public and private financing of reproductive health care in the United States, the rights and responsibilities of health care providers and patients, and men's sexual and reproductive health.  Mr. Sonfield explains how health reform has increased access to reproductive health care, opportunities as state's implement the new law, and what we could potentially lose if health reform is turned back.
MAY 2, 2011 - FISCAL CHALLENGES FACING LONG-TERM CARE 
with Howard Gleckman of the Urban Institute
Howard Gleckman is one of the nation's leading experts on federal tax policy and long-term care. He is a Resident Fellow at the Urban Institute, and a frequent commentator on federal tax policy, as well as the challenges of long-term care. He writes and edits TaxVox, the fiscal policy blog of the Urban-Brookings Tax Policy Center.  He joined Harold Pollack, Director of Doctors for America's Policy Calls, to discuss the fiscal challenges facing long-term care in light of recent proposals that makes substantial cuts to Medicare and Medicaid.  He also discusses the Community Living Assistance Services and Support Act (CLASS Act).
APRIL 18, 2011 - ACCOUNTABLE CARE ORGANIZATIONS 
with Henry Aaron of the Brookings Institution
Henry Aaron, a senior fellow at the Brookings Institution, and Randy Fenninger, a Senior Public Policy Advisor in the Washington, D.C. office of Holland & Knight, joined Dr. Nilesh Kalyanaraman, Doctors for America Policy Director, to discuss the newly released regulations on Accountable Care Organizations - a system that creates incentives for health care providers to work together to treat an individual patient across care settings – including doctor's offices, hospitals, and long-term care facilities.
NOVEMBER 2010 - HEALTH IT
with Dr. David Blumenthal, National Coordinator for Health Information Technology
 Dr. Blumenthal was Director for the Institute for Health Policy and Physician at The Massachusetts General Hospital/Partners HealthCare System and Samuel O. Thier Professor of Medicine and Professor of Health Care Policy at Harvard Medical School. He was the Senior Vice President at Brigham and Women's Hospital as well as taught at Harvard's Kennedy School of Government.  He also served as a Senate staffer under Edward Kennedy. He is a member of the Institute of Medicine and has won many other academic honors. He was founding chairman of AcademyHealth, from whom he received the Distinguished Investigator Award. 
OCTOBER 20, 2010 - PRIMARY CARE
with Professor Thomas Bodenheimer of UCSF
Thomas S.  Bodenheimer, MD MPH FACP, is an Adjunct Professor, Department of Family & Community Medicine, University of California, San Francisco.  He is a general internist and co-author of Improving Primary Care: Strategies and Tools for a Better Practice and the health policy text book Understanding Health Policy.

AUGUST 2010 - HEALTH AND HUMAN SERVICES SECRETARY KATHLEEN SEBELIUS
Secretary Kathleen Sebelius, joined by Marilynn Tavenner, Deputy Administrator of the Centers for Medicare and Medicaid Services, and Peter Lee, Director of Delivery System Reform in the Office of Health Reform at Health and Human Services, discusses the implementation of the Affordable Care Act and how doctors can have a seat at the table as the new law is implemented.  Read the transcript.
PRIOR CALLS AND WEBCASTS
CMS Administrator Don Berwick (October 29, 2010) Read the notes.
Barbara Starfield - Primary Care (October 21, 2010) 
Mary Wakefield - Health Services Resource (HRSA) Administrator (July 27, 2010)
Senator Tom Daschle (February 8, 2010)
CNN Commentator Paul Begala (November, 2009) Read the notes.
White House Physicians Q&A Call (September 17, 2009)
DFA Leadership Strategy Call with Members (September 3, 2009)
White House Physicians Briefing (August 25, 2009)
Health Policy Expert Peter Harbage (August 5, 2009) Watch the video.
Congressman Steve Kagen, MD, Conference Call (July 14, 2009)
Ellen-Marie Whelan, Payment Reform Webcast (July 1, 2009) Watch the video.
Senator Chris Dodd (organized by SEIU; June 17, 2009)
Governor Howard Dean, MD, Physicians and Reform Webcast (May 30, 2009) Watch the video.
Dr. Tom Lee, Payment Reform Webcast (May 26, 2009)
Jacob Hacker, Public Option Webcast (May 18, 2009) Watch the video.
Ashish Jha, Health IT Webcast (May 12, 2009)
Neera Tanden Webcast (April 16, 2009)